Let your music work for you
Surrounding Sound is a new professional development series from Australian Music Centre, designed to equip you with the skills to be independent and sustainable as a music creator.
This monthly series will invite music industry experts to share essential skills and resources for practicing musicians to maintain a sustainable and creative career in the art music space. Being a creative isn't always easy, so let your music work for you. Whether you are an early-career or a seasoned artist, balancing multiple career pathways, or are yearning to dive into the music world, this is where we talk about all things Surrounding Sound.
Surrounding Sounds events are hosted online.
---
Sing Out About Mental Health
Thursday 18 August, 5pm AEST
Online on Zoom
Begone, myth of the tortured artist!
As musicians, we put so much of ourselves into our work that we forget to keep ourselves in check. Did you know that people working in the music industry experience up to 10 times the rate of moderate to severe anxiety in comparison to the general population?
Join us in our first Surrounding Sound session, with Clive Miller and Ash King from Support Act speaking about mental health for practicing musicians. Learn about the key mental health issues affecting musicians, how to look out for your body's signals, communicating when you need help, and practical tips for self-care and maintaining your mental health.
About the Speakers: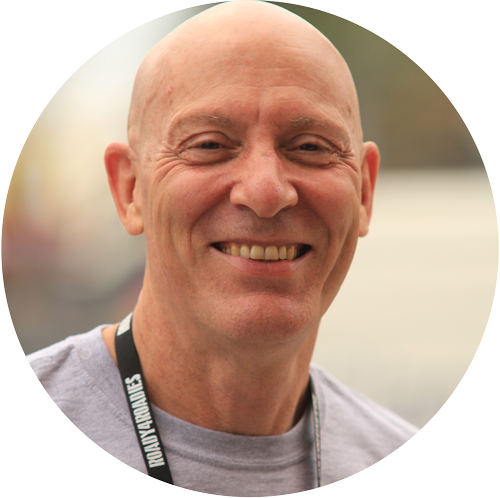 Clive Miller is the CEO of Support Act, a music charity that provides crisis relief and well-being support to artists, artist managers, crew and music workers in need. Prior to commencing the role in May 2018, he was the Global CEO of Optometry Giving Sight, a vision care charity with offices in Australia, USA, Canada, and Italy. He has also worked for Yothu Yindi Foundation, Fred Hollows Foundation, AUSTCARE and AIDS Trust of Australia. He started his career as a broadcaster and promotions person on Public Radio 2XX and at Triple J, and managed a number of bands including the Go-Betweens and Up & Downs.
Ash King is a psychologist, writer/designer and cyberpsychology researcher at the University of Sydney. After her life in the music industry came to a halt following a vocal injury, she's now using psychology and mindfulness to help folks live their best lives with creativity, passion and purpose. She has worked across a range of creative fields, including film and TV, live music, visual arts and radio, and run workshops and talks for Amazon, Pinterest, Linktree, Pedestrian TV, APRA/AMCOS and BigSound. She believes that learning to manage the mind can be a fun and inquisitive process. Through insight, wisdom and a splash of pop culture, she helps individuals and organisations develop practical skills to go deep, get wise, and be happy.
---
Check back for more
Surrounding Sounds
events to be announced, or
subscribe to our eNews
to receive alerts in your inbox.